Between the years 1856-1860, more than 3,000 members of the Church of Jesus Christ of Latter-day Saints embarked west across the American prairie on a long and treacherous journey to Salt Lake Valley with only a wooden handcart to carry their belongings.
The annual celebration of Handcart Days has been held since 1950 in the northern Utah community of Bountiful to honors the sacrifices and contributions of these pioneers.
The non-profit, self-sustaining, all-volunteer festivity takes place each July. Everyone is welcome to come and join in the activities.
Handcart Companies - The Church of Jesus Christ of Latter-Day Saints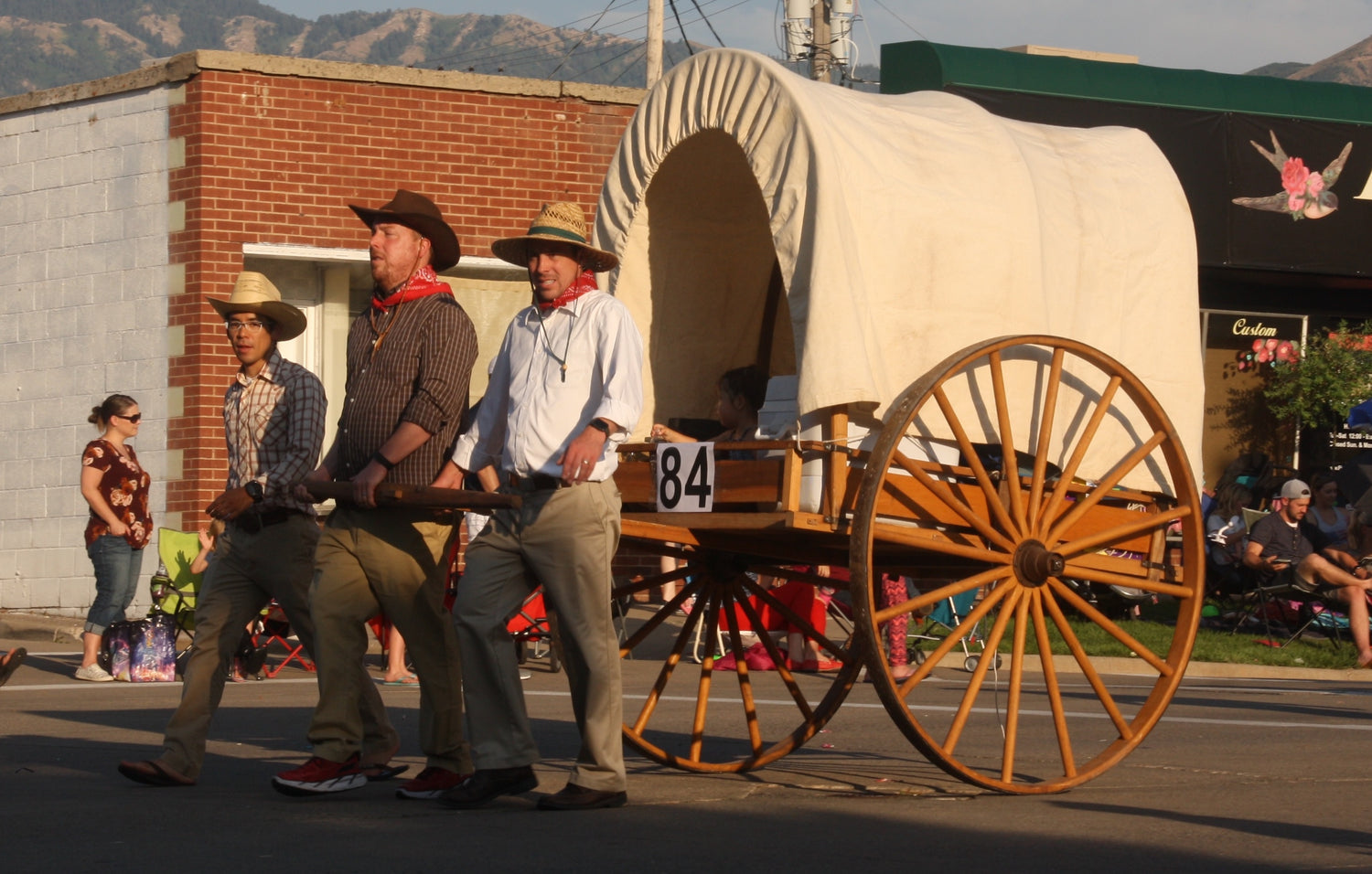 Thank You!
The Handcart Days Committee wants to express a big thank you to the thousands who march in the parade, perform in concerts, staff the food booths, and help with the games or other activities that make a great celebration!
We are grateful for the considerable financial and logistical support at the parade and the park provided by the City of Bountiful.
There is no doubt the community loves these activities that provide memories, enjoyment, and family activities. We think they create community spirit better than any other activity, and remind us all of our heritage and the freedoms we enjoy because of the sacrifices of those who came before.